Fixture construction and plant engineering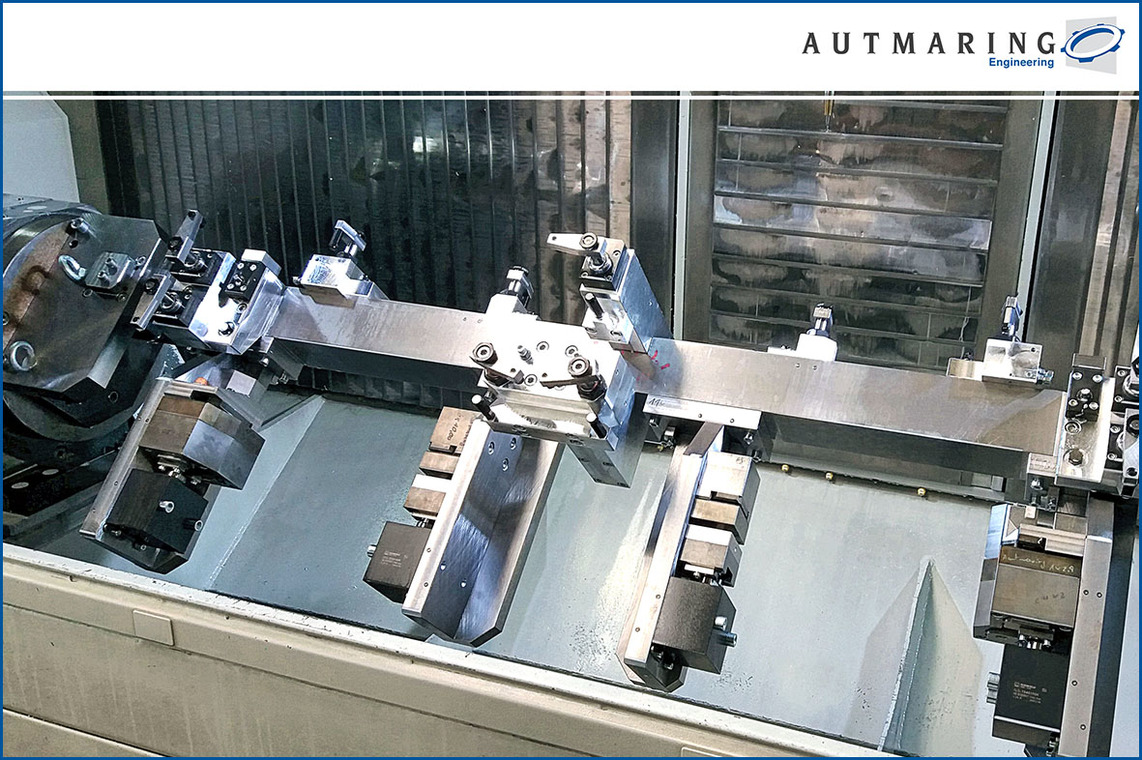 Tailormade solutions for individual customer wishes
We manufacture a large number of devices and machines – from simple systems for prototypes to complex large series solutions. These are especially for aluminum structural component finishing. We cover everything from the first prototype to the series and we are capable of fulfilling individual wishes of our clients. No matter if a client asks for a milling or robot welding device – there are no limits set to our skills and your wishes.
We manufacture customized and matching components which are characterized by their robustness and durability. We follow certain guidelines, such as, precision, reliability as well as easy handling during the construction of devices and plants. We consider ever new task to be a positive challenge and we offer diverse solutions to our clients requirements.
Thanks to our know-how and our large machine park, we are able to find a solution even for the most complex problems, no matter if it's about processing-, welding- or mounting devices, teachings, hammer forms, or forming tools. We work with modern 5-axis-CnC machining centers and we manufacture workpieces with a very high degree of precision and quality through the aid of innovative measuring technology and software.