We offer a wide spectrum of competence in the field of measurement and control technology. For instance, we can check the efficiency of your plastic components and other technical elements in a fully air-conditioned room by using our stationary measuring units and a 3D coordinate measuring machine of type Fa. Wenzel.
The previously specified parameters of the to be measured unit get checked as well as the tolerances within the nanostructure. We can guarantee an outstanding product quality and prevent unnecessary optimization loops thanks to such a sensor-based technology. Furthermore, we have the possibility to take CAD-based three-dimensional measurements on-site thanks to our mobile Faro Prime Measurement Arm.
Measurement technology stationary
3D Coordinate Measuring Machine

LH87/ Fa. Wenzel

Arbeitsbereich 1000x760x660mm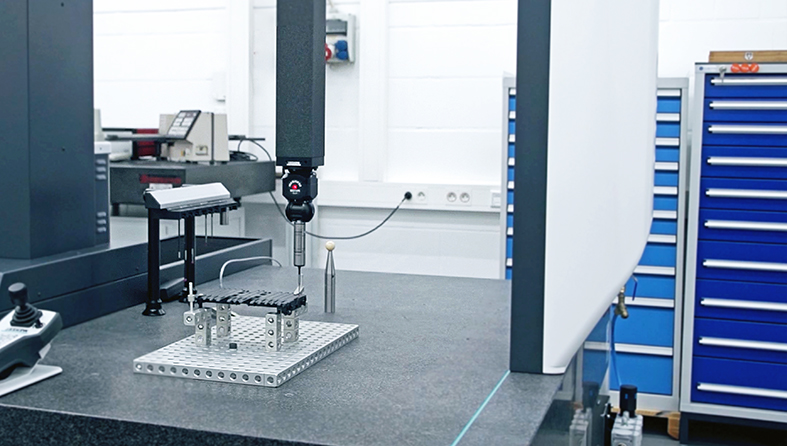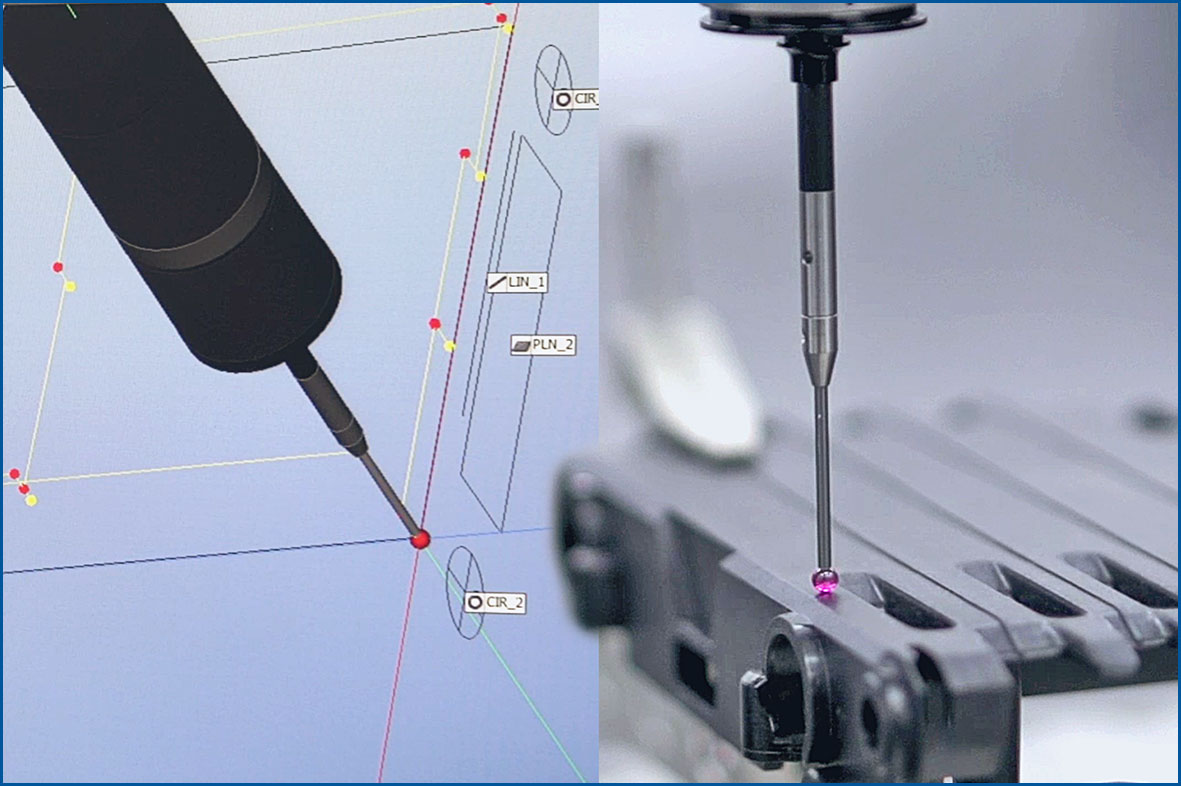 Measurement technology mobil
Mobile measurement with the Faro Prime measuring arm
CAD-based three-dimensional measurement

Software: CAM2 Measure 10 for maximum efficiency in the survey

Faro-Arm mit 2,4m Working space and a repeat accuracy of 0,02mm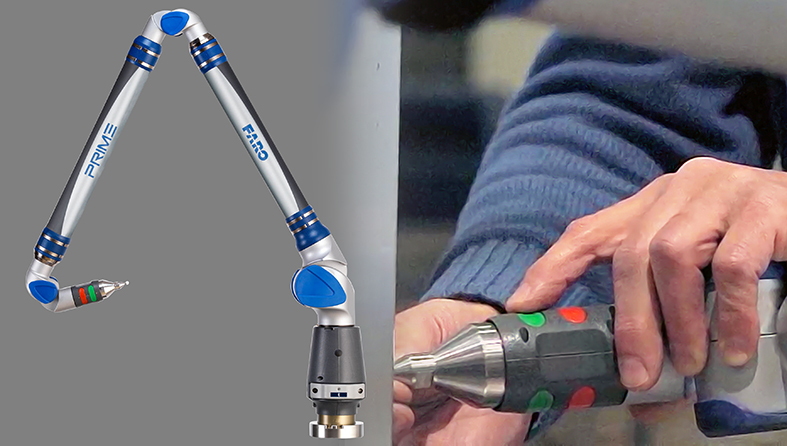 We can also design and implement customized measurement systems for your serial products and production flows ourselves, for instance, in cases where a measuring device is needed for special production parts. We place the parts into the device and the sensor checks them and their efficiency by scanning their neuralgic points. After we have created a sample with standard values, we can evaluate if the production of the component was successful or if we need to sort out the component. In this way, we don't just create a smooth and fast process flow but we also guarantee a consistent product quality.
Through the aid of highly sensitive sensors we can scan each component at selected points. If parts differ from the standard size, we will repair or replace them, if necessary. We are experts in this sensor-based technology and develop individual manufactured measuring equipment solely for our clients products.